Where to find us
If you are in Gisborne, Wairoa or East Cape, feel free to get in touch with us regarding your procedure, via phone or email.
Gisborne Surgical Associates is located at: Three Rivers Medical Centre.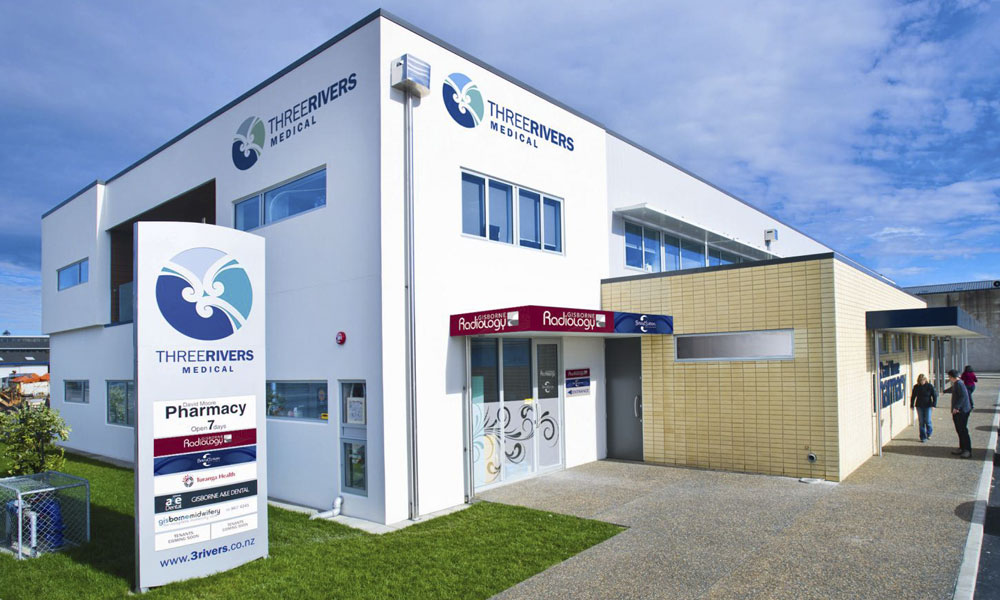 Three Rivers Medical
Three Rivers Medical is where we hold consultations as well as conduct minor procedures such as excision of minor skin lesions.
Bookings for consultations can be made through the Three Rivers Medical secretaries. Our rooms are up stairs and to the right, there is a quiet waiting room up there for your use.
Chelsea Hospital
Chelsea is where all major procedures (Surgery and Endoscopy) are performed. You will receive an admission form when booking in for a procedure that you will need to complete and return to Chelsea. You will also liaise directly with the lovely team at Chelsea regarding any pre-operative requirements and admission details. They also help with insurance and prior approval details that are generally required.